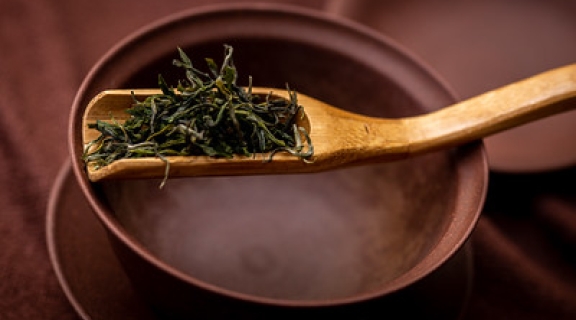 9th Ocha Zanmai
Saturday, July 15, 2023
Event Time
01:00 a.m. - 12:59 p.m. PT
Contact Email
mmckeon@sfsu.edu
Overview
The College of Liberal & Creative Arts and the
Department of Modern Languages and Literatures at
San Francisco State University
with a special grant from the Imuraya Group
present
The 9th Ocha Zanmai:
2023 International Conference on Chanoyu and Tea Culture 
Theme: "Chanoyu and Tea Culture from Multiple Perspectives"
「茶の湯・茶文化再訪〜マルチアングルから」
Registration and Video Viewing through December 31, 2023
The 9th Ocha Zanmai: 2023 San Francisco International Conference on Chanoyu and Tea Culture is organized neither as an in‐person nor a webinar event.  The conference consists of several pre‐recorded sessions that are available in SF State University's YouTube channel July 15 ‐ December 31, 2023. This video conference is open to the public but requires registration fees.  (Registration is free for the SFSU community members.)  Your registration enables you to view the entire conference presentations as often as you wish till December 31, 2023.  For copyright reasons, these session videos are not meant for downloading. 
We have organized the video conference into four sessions with presentations which, we hope, will stimulate your interest in chanoyu and tea culture. Linguist Wen‐Chao Li traces three variants of the word "tea 茶" and identifies the different routes along which the culture of tea consumption historically spread. Scientist Suyako Tazuru from Kyoto University introduces the latest wood identification method to unveil hitherto‐unknown stories and intent of tearoom constructions. A direct-disciple and translator for the 16th Grandmaster of the Ueda School, Ueda Sokei, Adam Sōmu Wojciński introduces the history and legacy of the Ueda Soko School of Tea from France.  His performance of the usucha and koicha tea procedures were filmed at tea rooms of the Ueda School headquarters in Hiroshima.  Traditional Art Researcher Minjeong Park's presentation on the concept of 粗相(sosou) elucidates the essence of Rikyu's aesthetics. Her presentation is in Japanese only.  For further information about these sessions, please refer to the program below.
第9回お茶三昧:2023年茶湯と茶文化に関するサンフランシスコ国際会議は会場会議あるいはウェビナーの形式をとらず、セッションをビデオ構成した録画プログラムとして登録された方々に(サンフランシスコ州立大学のYouTube経由で)公開する形式で開催しています。録画プログラムの公開期間の最終日は2023年12月31日です。登録されますと公開期間中はコンファレンスすべてのセッション・ビデオをご自由にご覧いただけます。登録はどなたも申し込めますが、登録は有料です。なお著作権・意匠権のためビデオのダウンロードはご遠慮ください。
コンファレンスは新しい角度からの興味深い発表が4つのセッションに構成されています。言語学者のウェンチャオ・リ博士は「茶」という単語の発音の3つのバラエティの拡散を歴史的に追跡することにより、お茶文化の伝播ルートについての考察を発表します。(この講義には日本語の翻訳はありません)。京都大学の田鶴寿弥子博士は、木材の種類認定に関する先端の科学的技術を駆使して古い茶室の木材を調べ、茶室建築に込められた思いを探ります。上田流家元の直弟子かつ翻訳者として活躍されているフランス在住のアダム宗夢ヴォイチンスキー氏は武家茶道上田宗箇流の歴史と伝統を紹介し、広島の上田流家元の茶室にて撮影された薄茶、濃茶の点前を披露します。韓国の藝術学博士パク・ミンジョン氏は、利休の美学の根本である「粗相」について、「山上宗二記」を中心に茶人垂涎の考察を発表します。(このビデオは日本語のみです)。各セッションの詳細は下のプログラムをご参照ください。
Registration: https://sfsu.universitytickets.com/w/event.aspx?id=1438
Registrants will receive video access links in a confirmation email.
General: $60 + $4.25 fee
(SF State students, faculty and staff: free of charge)
Register here to view the conference videos.
[Check out also the Call for Papers for the 10th Ocha Zanmai (2024)]