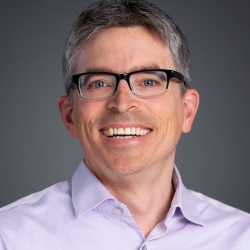 Frederik Green
Chair and Professor
Phone: (415) 338-3120
Email: fgreen@sfsu.edu
Location: Humanities Building, Room 340
Office Hours:
Tue:
6:30 p.m. - 7:30 p.m.
Wed:
12:00 p.m. - 1:00 p.m.
via zoom &a.m.p; by appt; https://sfsu.zoom.us/my/fhgreen
Frederik H. Green is Professor of Chinese in the Department of Modern Languages and Literatures. He is also the academic advisor of the SF State Chinese Flagship Program. Dr. Green teaches a wide variety of Chinese literature and language classes at the undergraduate and graduate level.
Originally from the north-German town of Rendsburg, Dr. Green received a B.A. in Chinese from Cambridge University (St. John's College) and a Ph.D. in Chinese literature from Yale University. He has studied and conducted research at the University of Tokyo, Lingnan University in Hong Kong and various places in China and Taiwan.
Dr. Green's research is highly interdisciplinary and ranges from Qing-dynasty poetry and visual arts to Republican-period literature, Sino-Japanese relations, and contemporary cinema from China, Hong Kong and Taiwan. He has published over a dozen peer-reviewed articles and book chapters. His book Bird Talk and Other Stories by Xu Xu: Modern Tales of a Chinese Romantic was published by Stone Bridge Press.