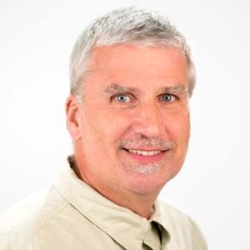 Volker Langbehn
Professor
Phone: (415) 338-7422
Email: langbehn@sfsu.edu
Location: Humanities Building, Room 460
Volker M. Langbehn (Ph.D. University of Minnesota, 1998) is Professor and undergraduate adviser of the German Program in the Department of Modern Languages and Literatures at San Francisco State University. He teaches undergraduate and graduate seminars in German Language and Literatures. His scholarly interests include German Literature from 1700-1820 and from 1890-present, theory of literature; the relationship between psychology and literature, history of aesthetic theory, and cultural criticism, European Colonialism, Visual Studies and Genocide Studies.
Dr. Langbehn has written and published on topics related to European and German Colonialism. His research addresses the shifting contours of medial representations of race in imperial Germany within the context of European colonialism and at the intersection between visual anthropology, philosophy, literature, visual aesthetics and mass culture.
Main Publications: German Colonialism: Race, Holocaust, and Postwar Germany, with Mohammad Salama (New York:  Columbia University Press, 2011) and German Colonialism, Visual Culture, and Modern Memory, ed. Volker Langbehn (New York: Routledge, 2010), Arno Schmidt's Zettel's Traum: An Analysis (Rochester: Camden House, 2003).
Current book manuscript: Precursors to Genocide: German Mass Culture from the late 19th Century to 1933 – completion fall 2019 – approx. 300pps.
Project Description:
Contribution such as Stefan Kühl's The Nazi Connection: Eugenics, American Racism, and German National Socialism (1994), Edwin Black's War Against the Weak (2003), and Nicolas Bancel (ed.) The Invention of Race. Scientific and Popular Representations (2014) have provided powerful evidence of the American eugenics movement being a precursor to and direct influence of Germany's Holocaust. According to Black, "American eugenicists exported their philosophy to nations throughout the world, including Germany" (7). Taking their cues from the British eugenic thought of the later 19th century, American scientists created and advocated sterilization programs in the early 20th century providing a template for Germany's large-scale race laws and forced sterilization programs. Through international conferences and by adopting eugenic High School textbooks and offering university courses the eugenics movement by 1914 promulgated negative eugenics nurturing racial and ethnic biases against immigrants, indigenous people and minorities.
In Germany, Alfred Ploetz, the spiritual mastermind of Germany's race hygiene and eugenics movement, serves as an example of sciences having gone wrong.  Dr. Langbehn examines how the US eugenics movement influenced violent forms of racism in a modern society through subtle and everyday means. He argues that the visual spectacle of race in fin-de-siècle German mass culture and beyond contributed to the Nazi racial state and functioned as complex enabling factors of the Holocaust. The main question is how and if American visual media - understood in its broadest sense - has enabled a racialized reinscription of German national identity that facilitated the rise of fascism.